Collection Abuse
We Fight Tirelessly For You
Long Island Debt Collection Abuse Lawyer
Over 20 Years of Experience Helping Clients Protect Their Rights to Fair Debt Collection
Economic insecurity is an overwhelming and sometimes tormenting fear for you and your loved ones. Perhaps you lost your job, are going through a divorce, or have unexpected medical bills because you or a loved one has become ill. Harassing calls from debt collectors and their threats to take legal action against you further add to this stress.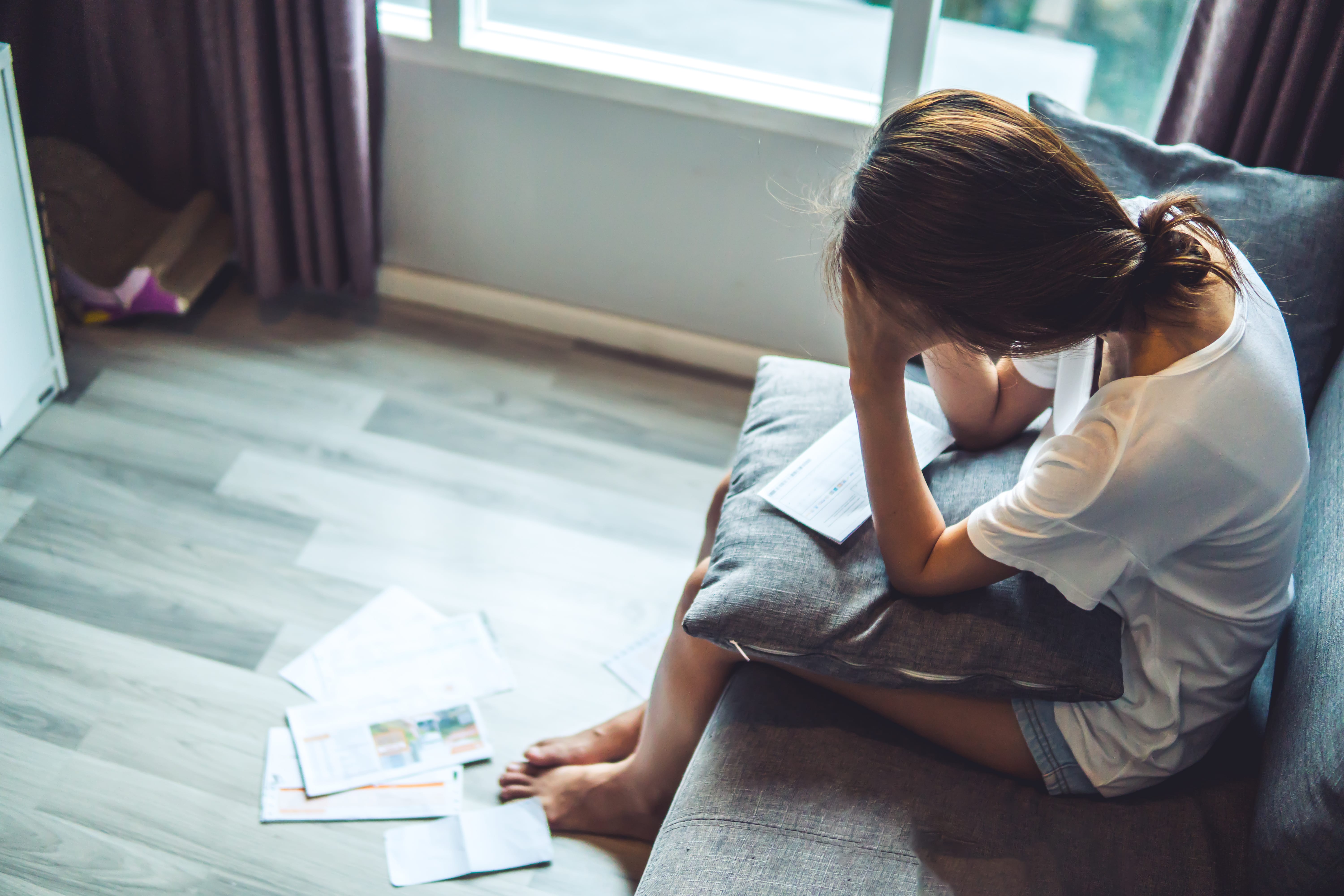 If you are being harassed by creditors, call the Law Office of Gregory A. Goodman, P.C. to learn more about your rights. Our Long Island collection abuse lawyer can help you better understand your situation and prevent creditors from making life miserable.
---
Reach out to the debt collection abuse lawyer in Long Island at Law Office of Gregory A. Goodman, P.C. today. Call (800) 242-3740 or contact us online the schedule a free consultation.
---
You Have a Right to Fair Debt Collection
Debt collection agencies are allowed to check up on debtors, but they cannot abuse them. The line between is clear.
What is Considered Debt Collection Abuse?
You should hire an attorney if you have experienced any of the following debt collection abuses:
Calling over and over again and at all different times of the day

Threatening you with legal action

Calling you at work after you advised them that you are not allowed to receive these phone calls at work

Contacting you after you have sent written notification that you do want to be called anymore

Filing legal action and/or taking a judgment without properly serving you

Contacting friends or family about your debt

Calling you before 8:00 a.m. or after 9:00 p.m.

Failure to disclose who they are and that they are actually calling regarding a debt

Messages left on a public answering machine

Attempt or threaten to collect a debt that is too old to enforce under state law

Claiming they are with a public agency when in fact they are not

Claiming to be an attorney when in fact the debt collector is not

Threatening violence or harm

Making threats to report you of having committed a crime

Using profane, abusive or vulgar language

Misrepresent the character, amount, or legal status of a debt

Threatening to take any action that cannot be taken legally, such as having you arrested

Threatening to communicate false credit information

Demanding your social security number, credit or debit card, or bank account information

Failure to send written details about the debt within five (5) days of the first call placed to you

Making any false promise to improve your credit score
How Can a Long Island Collection Abuse Attorney Help Me?
Debt is stressful, and constant collection notices do not help. Let our attorneys protect your rights as a consumer and help to stop this abuse from happening. Whether you need a medical bill lawyer to combat a hospital debt collector, or an FDCPA lawyer to fight an aggressive collection agency, we are ready to help. Do not be intimated and do not let yourself be subjected to this type of conduct any longer.
Contact the Experienced Collection Abuse Attorneys at
The Law Office of Gregory A. Goodman, P.C. Today
You have rights. Call the Law Office of Gregory A. Goodman, P.C. to learn them. You may even be able to commence a lawsuit against them if they violated the law. Just because you have a problem paying your bills does not mean that you should be subjected to harassment and relentless intimidation.
---
Get started on protecting your rights by calling

(800) 242-3740

or contacting our Long Island collection abuse lawyers online now. We offer free initial consultations.
---
Frequently Asked Questions
If you have just been involved in an automobile accident—no matter how severe you think it is—there are several important things you keep in mind to preserve and protect your rights under the law.

Here are a few important steps and actions you should follow immediately following your accident:

Seek immediate medical attention if injured. Be sure to document everything.
Inform any and all healthcare providers of your injuries, complaints, medical history, and pain. Tell your doctors each and every area of pain, no matter how slight the pain is. Properly and honestly documenting your complaints can be the difference between successfully recovering on your case.
Take photos of any and all injuries.
Take photos of any vehicles involved in an accident.
Take photos of your car—documentation is vital.
Report to the police if they did not arrive.
Get a copy of the police report.
Review police report and make corrections with a police officer.
Keep a detailed accounting of any expenses you have accrued as a result of your accident, including gas and mileage costs incurred from traveling to and from your doctor's office for treatment related to injuries sustained from your automobile accident, lost time from work, unpaid bills, co-pays if applicable, etc.
Immediately contact and report a claim to your insurance carrier A.S.A.P. (There are strict time requirements and documents you need to send to your insurance carrier. We can fully assist you with this process and handle most of these actions for you when retained)
Complete and submit an application for a no-fault insurance claim (NF-2), which will enable you to receive medical treatment for the injuries you sustained in your automobile accident.
Get an insurance claim number from your insurance carrier and the defendant's carrier.
Contact us immediately to discuss and preserve your rights. We will offer you a free consultation.

Along with what you should do, here are some important things not to do:

Do not discuss or share any of the details of your accident or injuries with anyone except your attorneys.
Do not post any details or photos regarding the details of your accident and injuries to Facebook, Twitter, or any other social media account. This information can be used against you and is often discoverable, which means you may have to share this information with the defendant should you pursue a lawsuit.
Do not spare any details to your healthcare provider about the full extent of your injuries. Documenting the full details of your injuries and complaints can increase the chances of your success. Failure to document and failure to disclose honestly the details can result in decreasing your chances of recovery on your claim.
Do not enter into an agreement with an insurance carrier without first consulting and retaining an experienced personal injury trial lawyer. Sometimes, when an insurance carrier knows they are liable, they may try to offer the victim money in an effort to save money. Their strategy is to get to you before you seek legal representation and before you know your legal rights.

Property owners are expected to keep their premises safe. If you injured yourself in a slip and fall accident, you need to prove that the owner likely knew about the dangerous area, failed to repair it, and failed to warn people about the dangerous condition. Photo evidence is crucial, as well as proof of the owner's awareness of the defect and their failure to repair it. It also helps to have a Long Island personal injury lawyer on your side who can help you establish a strong case for compensation for your injuries.

The goal of no-fault insurance is to make sure all victims of an accident are cared for, regardless of who caused the accident. This means the insurance policy should cover medical costs and hospitalization fees, lost wages, and any funeral expenses incurred.

No. Splitting fees with a management company is not a crime. In 2015, an insurance carrier tried to withhold payment of a provider's medical fees by claiming that their management agency—which collected 6% of their total costs—was not medical staff. This was an attempt to argue that the healthcare provider was committing fraud, but the court ruled against the insurance carrier.

Yes. If you want to be reimbursed for medical costs, you are required by law to appear. However, you do not have to appear alone. The Law Office of Gregory A. Goodman, P.C. can represent you during your EUO to help you avoid making any statements that would injure your ability to obtain full and fair compensation.